I have been on crafting hiatus for a few months and it feels like forever! (OA! But you know what I mean)  I just had too much on my plate that even crafting felt like a chore so I decided to sit back and let my days go by without me trying too much to amuse myself. This is not something new, I've had crafting gaps before but not this long. Sometimes, when I have crafter's block or just plain lazy, I check out online craft stores just to kickstart an idea – you know, you see a nice puncher and you go "That heart would look good on a card!" and then "A bow would look nice on that too!" On some days, I consummate my love affair for crafting tools, buy myself one or two of stuff I already have on the shelf (hoarder alert!), and impatiently wait for the package to come. Believe me, most projects I do are motivated by the arrival of a package!
         I mark 2014 as the year I consciously committed to crafting (See, you're never too young or too old to craft).  Like most crafters, the Eureka moment came when I personally made my own wedding invitations. Back then, online crafting shops in the Philippines was so scarce. I even remember having to buy some crafting tools overseas since there weren't available items here or were too expensive. Over two years, I have come up with a roll of online shops in the Philippines, most of them I've tried myself.  I'm sharing a few here from the top of my head.
DISCLAIMER : This post is based on the author's personal experience only and is not a paid advertisement. Any liability incurred in future transactions between a reader and any of the sellers listed herein shall be the responsibility of both parties only.
These are a few of my favorite online shops in the Philippines:
Deovir Arts

Craft and Novelty

Bee Happy Crafts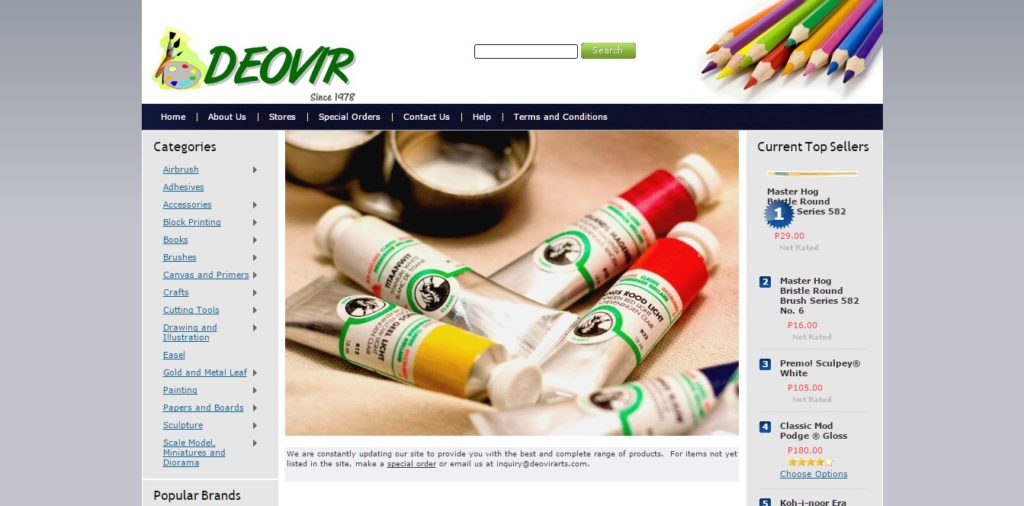 This is the very first online art store I tried and it did not disappoint. Our transactions were always very smooth, fast and pretty convenient since I can pay thru Paypal. Delivery time was superb as well–I had items delivered to me the very next day!
TIP: If you check out their website and the color or volume you're looking for appears to be unavailable, don't give-up just yet. Try to contact them via the form they provide on the website, inquire about the product you want and they will get back to you within a day or two 🙂
Items Sold :       Airbrush, Adhesives, Accessories, Block Printing Books, Brushes, Canvas and Primers, Crafts, Cutting Tools, Drawing and Illustration, Easel, Gold and Metal Leaf, Painting (Acrylic Paints, Oil Paints, Poster Color and Gouache, Watercolor, Pigments),             Papers and Boards, Sculpture, Scale Model, Miniatures and Diorama
Physical Store:   YES
                               Deovir – C.M. Recto
                               Tel. No.: (632)733-9455
                                Fax No. : (632)733-9846
                                Deovir – Quezon Boulevard
                                Tel. No.: (632)734-0106 / (632)734-0108
                                Deovir – SM City Manila
                                Tel. No.: (632)522-3671
                                Deovir – SM City North Edsa
                                Tel. No.: (632)351-4026
                                Deovir – SM Megamall
                                Tel. No.: (632)570-9499
Payment Mode:    Visa, Mastercard and American Express via Paypal
                                  Bank Deposit (Metrobank, BDO, BPI)
Social Media:       Facebook         Deovir-Art-Supplies
                                Instagram     @deovirarts
                                 Twitter         @Deovir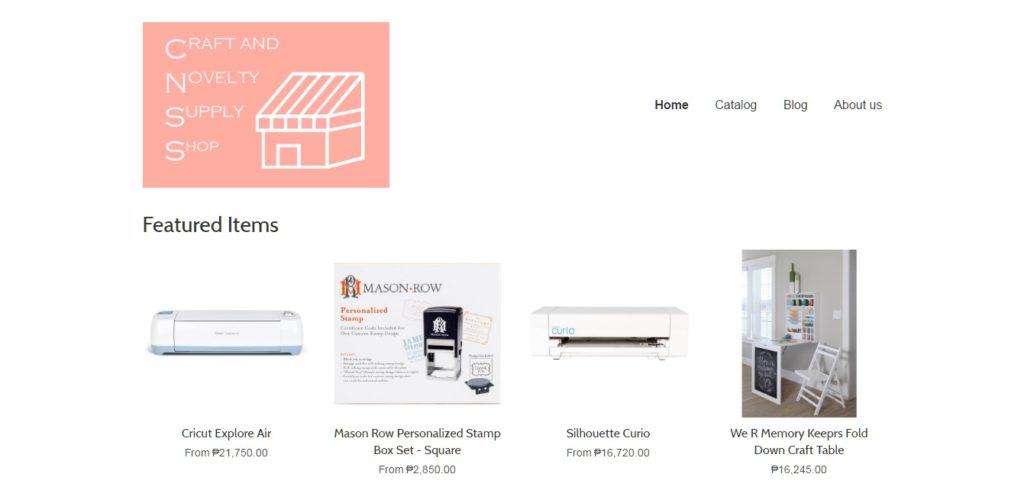 Also one of the first few online shops I tried when I was starting out. If you're into crafting machines and tools, this online store is the one for you. All their products are drool-worthy, believe me.
Items Sold :  Cutting Machines (ex. Silhouette and Cricut ) and consumables , other Cutting Tools (ex. WeRMemoryKeepers), embossing tools (ex. Cuttlebug, Sizzix, Todo, Spellbinders), foil applicator (ex. Heidi Swapp), score and cutting boards, personalized stamp box sets, Mod Podge molds and tools, Punchers (ex. WeRMemoryKeepers), punch boards, and  other crafting supplies.
Physical Store:    YES
3rd floor LRI Design Plaza Nicanor Garcia Street, Bel-air II, Makati City.
Tel. No. (63-2)618-4420
Mobile No. +63917-83CRAFT/+63917-8327238
E-mail: [email protected]
Payment Method:  Cash payment  via Bank of the Philippines Islands (BPI), LBC or Palawan Express
Credit card and debit card payments via Paypal.
Social Media:       Facebook        Craft and Novelty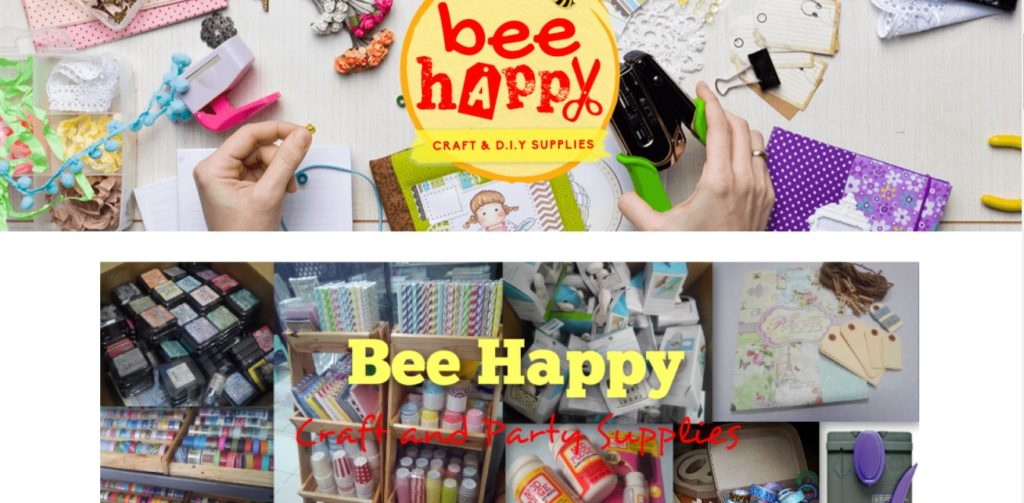 This is my go-to online store when I need craft supplies and it has, by far, the most extensive collection of crafting tools and supplies that suit my kind of crafting–paper crafts and calligraphy.
Items Sold:  Party supplies, adhesives and sealers, chalkboard supplies, dies and diecutting tools, party invites and souvenirs supplies, embellishments, embossing folders, inks, paints, powders, motex label makers, specialty papers, paper quilling materials, scrapbooking products, stamps,punchers,washi tapes, and other crafting tools and supplies.
Physical Store:   116 Magsaysay, 6th St Magsaysay, East Grace Park, Caloocan, Metro Manila
                               09174025926 | 09339913049
Payment Method:
Social Media:      Facebook    Bee Happy
Of course, a lot more specialized sellers have cropped up since I started, mostly selling calligraphy  and journal-ing stuff. But if you're more into the do-it-yourself crafting stuff, the three above got your back!