I have this mayonnaise jar lying around and thought I'd give it another makeover!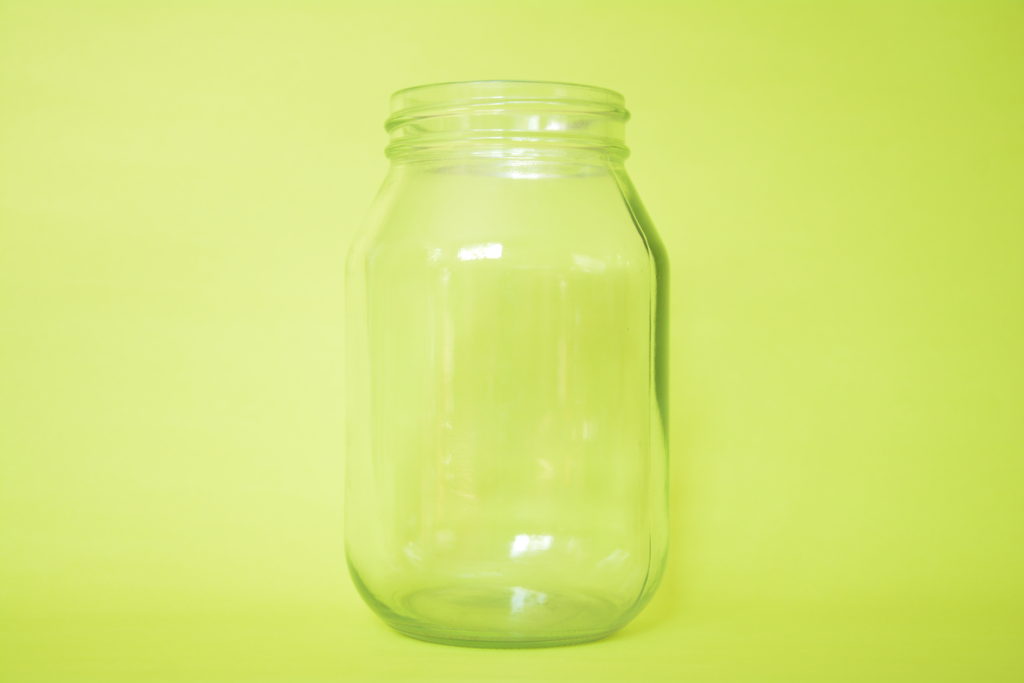 I saw these cute vases at the mall with gold polka dots on white and decided to make one out of the jar.
MATERIALS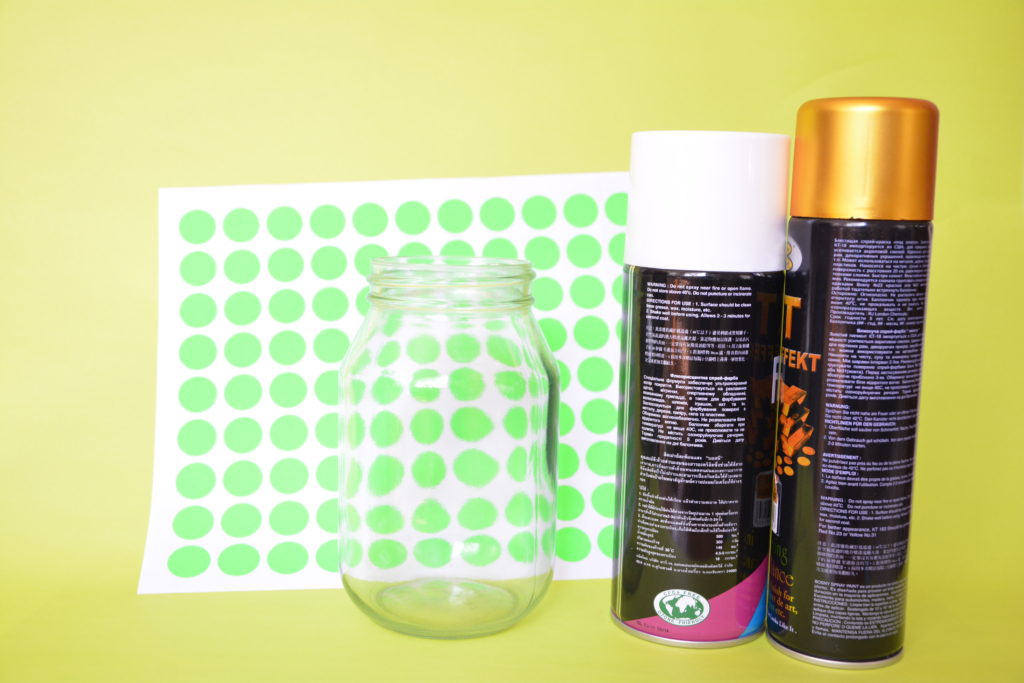 Circular Stickers — bought these at the thrift store. These are mostly used as price tags or stickers for items on sale
Gold and White Spray Paints — i chose the one that can be used on glass
Jar (of course!)
STEP 1. Clean the jar, make sure it's dry then spray paint. Make sure you're doing this in a well ventilated area. I did this in open air.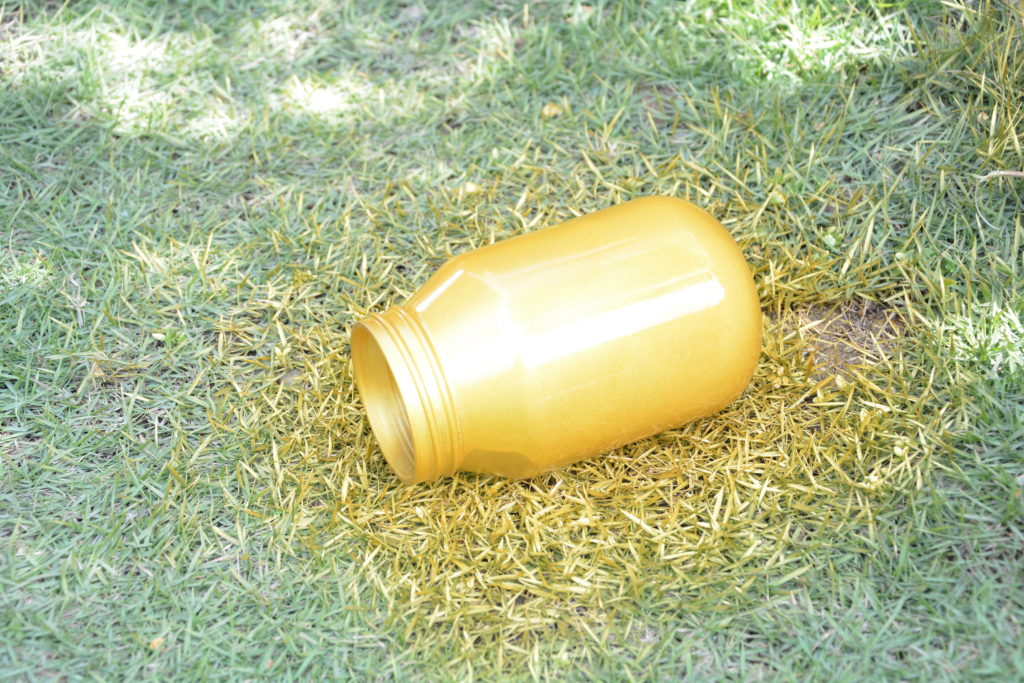 STEP 2. Let the paint dry. Remember, this is a gold on white design. If you want your polka dots white, start spray painting with white. 🙂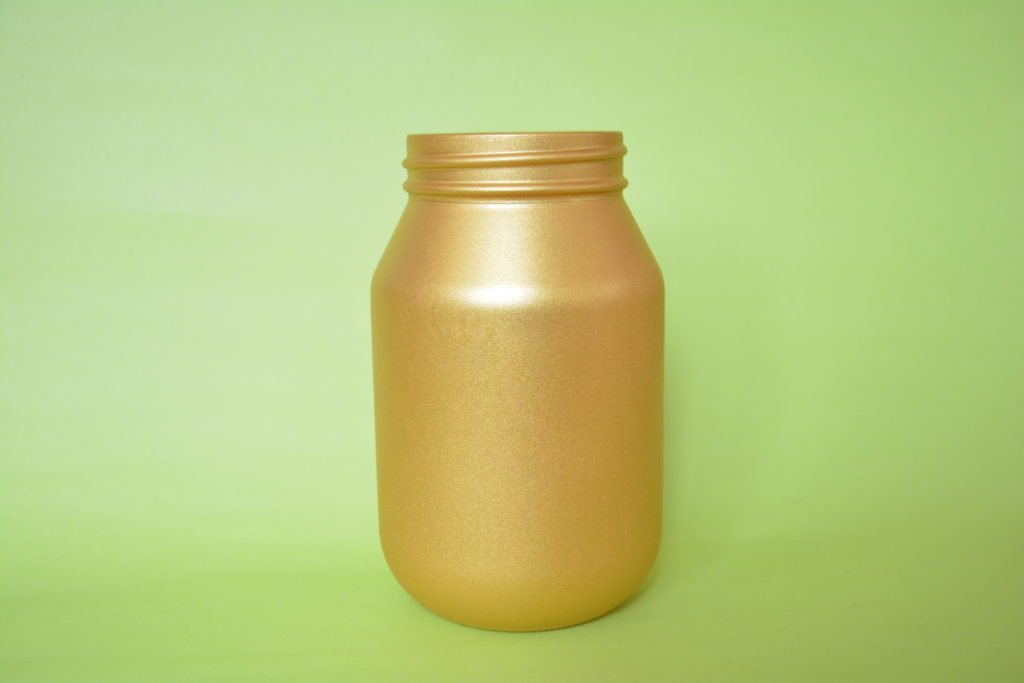 STEP 3. Place the stickers as desired.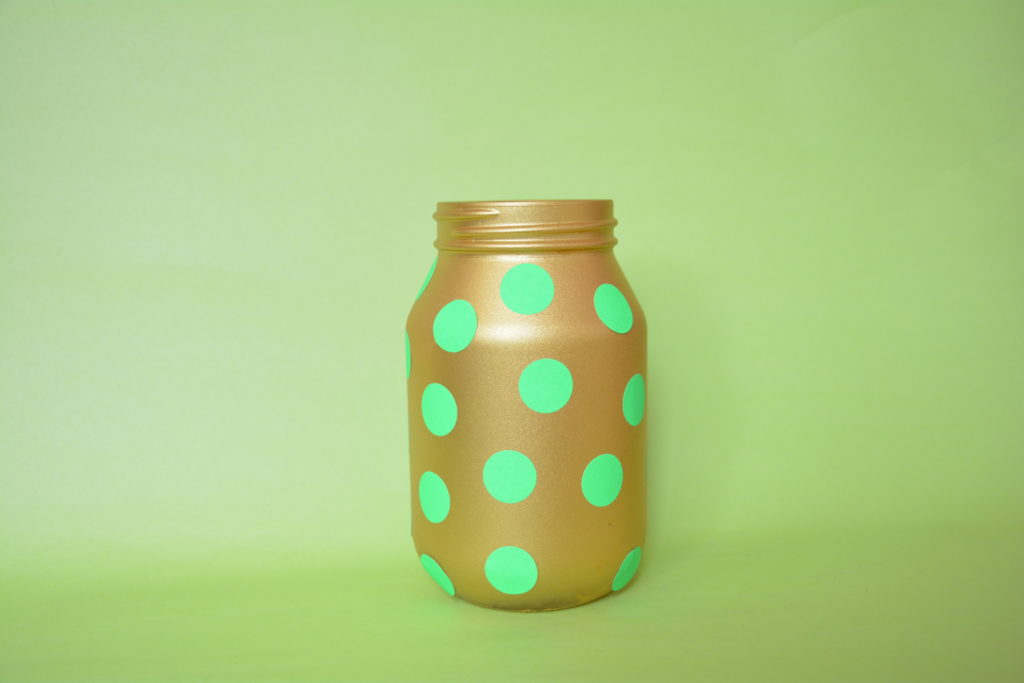 STEP 4. Start spray painting white.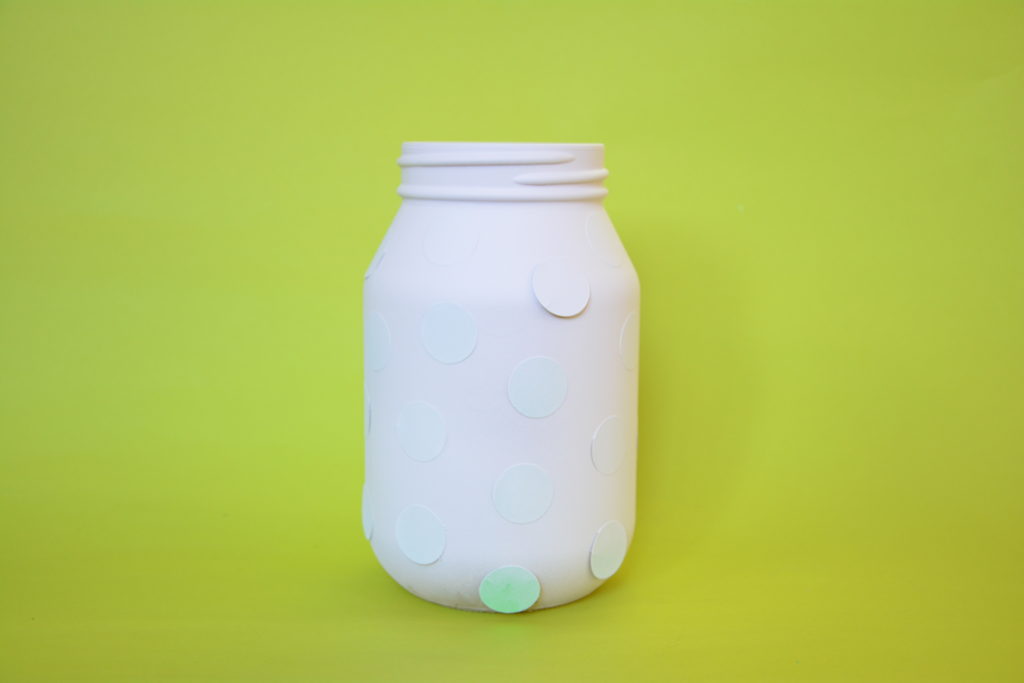 STEP 5. Remove the stickers. Make sure the paint is dry before removing the stickers or wet bits of paper will stick on your jar.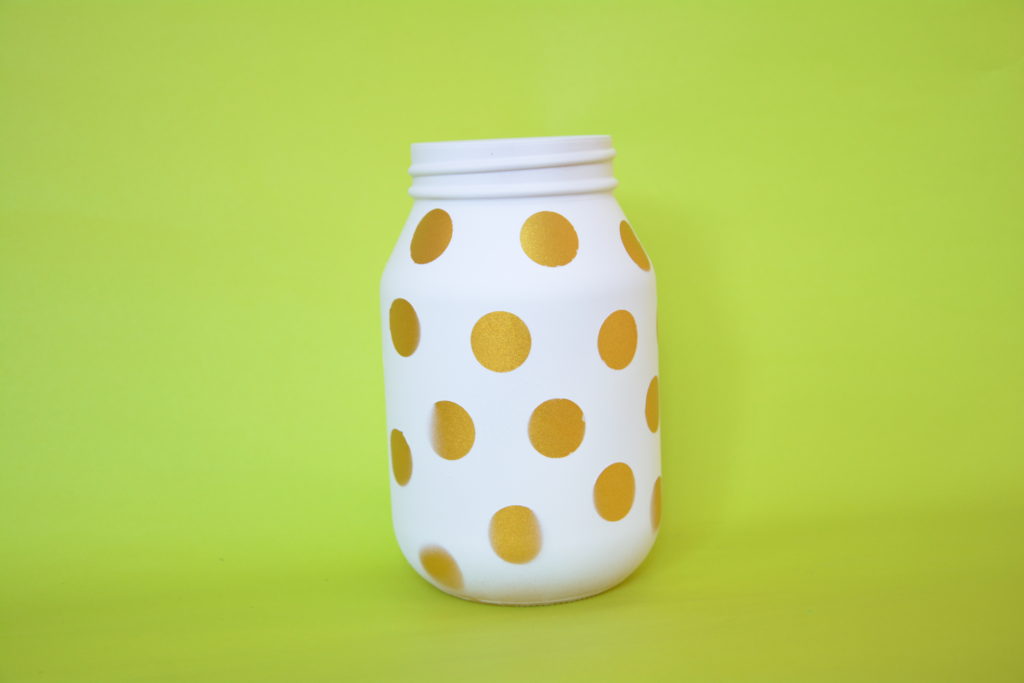 STEP 6.  ADD WATER (?!) and you have a vase! 🙂